Ian Macmillen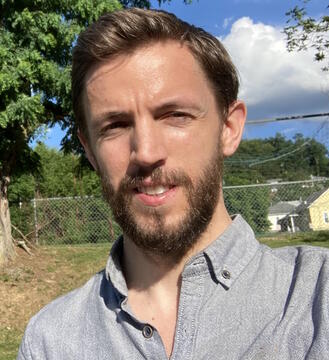 Ian MacMillen received his PhD in Anthropology of Music (Ethnomusicology) from the University of Pennsylvania in 2012. He holds a B.A. in music theory from Pomona College (
magna cum laude
, Phi Beta Kappa) and has held research associateships at the University of Pittsburgh and the Institut za Etnologiju i Folkloristiku u Zagrebu. Prior to joining the Yale Department of Music, he was a postdoctoral fellow in
Oberlin College's Russian & East European Studies program, 
a visiting assistant professor at 
the Oberlin Conservatory of Music, and then Assistant Professor of Ethnomusicology at Whitman College, before returning to Oberlin
 to serve as director of the Center for Russian, East European & Central Asian Studies (2016-2019).
MacMillen's research examines intersections of 
the sonic and affective materialities of musical performance with 
discourses on violence, trauma, and reconciliation, primarily in former Ottoman Europe
. His book,

 
Playing It Dangerously: Tambura Bands, Race, and Affective Block in Croatia and Its Intimates
 (Wesleyan University Press, 2019), focuses on the tambura - a chordophone that arrived in the region with Turkish forces - and on popular and traditional tambura stringband music's role in recent decades as a mediator of interethnic relations in the former war zones of Yugoslavia, its successor states, and its diasporas. Based upon several years of fieldwork in Southeast Europe, it 
questions what happens when feelings attached to music conflict with expressions of dominant religious and socio-cultural orders, and how this tension enters into the politics of popular culture at various spatial and significatory levels of human interaction. His second book project,

 

Forgetting Out Loud,

 
analyzes 
the work of musical performance and sound installations not in memorializing 
but in 
forgetting 
histories 
of 
genocide, 
especially 
for 
Roma communities
(case studies range from German Sinti and Balkan Muslim Roma's reception of media at Holocaust memorials in Berlin, Bosnian/Croatian wedding processions, Serbian experimental and queer cinema, and the sonic mediation of traumatic pasts in between mosques and Orthodox churches in Bulgaria)
. MacMillen has also filmed a collaborative 
documentary on Qur'anic recitation
 and published articles and book chapters on the musical racialization of sincerity among Roma performers (Ethnomusicology Forum), sonic fascination and tourism at Bulgarian traditional music festivals (Ethnomusicology), jazz as a target and device of ideological critique in Soviet animated propaganda (Film & History), geographies of transnational tambura tours (Current Musicology and
Balkanistica), and 
tambura wedding rituals in North America
 (Music in the American Diasporic Wedding
, Indiana U.P., ed. Inna Naroditskaya).
MacMillen's research has been supported by an American Council for Learned Societies (ACLS) 
Dissertation Research Fellowship in East European Studies, Research Grants from the Association for Recorded Sound Collections (ARSC) and Oberlin College, and a 
GAPSA-Provost Award for Interdisciplinary Innovation from The University of Pennsylvania. In 2017 he received a Mellon-funded course development grant from the Great Lakes Colleges Association's Oral History in the Liberal Arts Initiative in support of a course-based oral history and archival project with the Cleveland area's Hungarian-Slovak Roma-Gypsy violin and cimbalom musicians. This project resulted in the 2019 publication of the online repository

 

A

 

Storied

 

People, which links streamable, keyword-searchable oral history interviews given by the musicians with audio and print media from the George Batyi Roma-Gypsy Music archive at the Oberlin 
Conservatory Library.