Craig Wright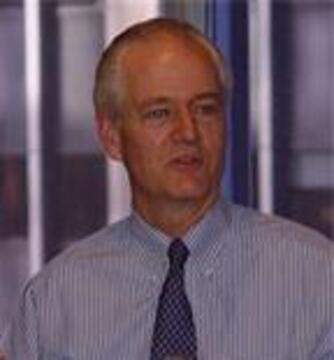 Henry L & Lucy G Moses Prof Emeritus of Music
Address:
469 College St, New Haven, CT 06511-6609
Studied piano and music history at the Eastman School of Music (1962-1966) and went on to earn an M.A. and Ph.D. in musicology at Harvard (1966-1972). While at Harvard he attended numerous Red Sox games, played chess with pianist Robert Levin (still a close friend), and, as a teaching assistant, taught composer John Adams—all survived the experience. After a pleasant year teaching at the University of Kentucky in Lexington (1972-1973), Wright moved to Yale, serving as chair of the Department of Music from 1986-1992 and becoming the Henry L. and Lucy G. Moses Professor of Music in 2006. At the undergraduate level he teaches a basic music appreciation course (one of Yale's largest) and the music history course required of majors in Medieval and Renaissance music. His music appreciation course, "Listening to Music" is currently the fourth most popular online course in China.  At Yale, Wright has also developed an interdisciplinary course, "Exploring the Nature of Genius," which has attracted a strong following in Yale's Humanities program.  Recently, he has turned his professional research away from early music to Mozart and the concept of genius.
Wright's writing in music history began with a rigorously primary-source approach—the first-hand study in situ of the music manuscripts and archival documents of Western Europe as they pertain to early music. In the course of time he has expanded his view to a broadly interdisciplinary one, as the title of his most recent book suggests: The Maze and the Warrior: Symbols in Architecture, Theology and Music. His interests have also extended chronologically, and his publications now range from studies of the music of Leoninus (died ca. 1200) to Bach. He is one of the few individuals to be awarded the Dent medal (RMA), the Einstein prize (AMS), and the Kinkeldey award (AMS). He also has been the recipient of a Guggenheim Fellowship and an NEH Fellowship. In 2004 Wright was awarded the honorary degree Doctor of Humane Letters from the University of Chicago, and in 2010 he was elected to membership in the American Academy of Arts and Sciences.
Books: 
Music at the Court of Burgundy, 1364-1419: A Documentary History (Institute of Mediaeval Music, Ltd., Henryville, Ottawa, Binningen, 1979), 271 pp. 
Music and Ceremony at Notre Dame of Paris, 500-1550 (Cambridge University Press, 1989), 400 pp. 
Listening to Music (West Publications, St. Paul, 1992), 419 pp; 2nd edition (West Publications, St. Paul, 1996), 435 pp; 3 rd edition (Wadsworth, 2000), 451 pp.; 5th edition (Wadsworth, 2007), 451 pp. 
The Maze and the Warrior: Symbols in Architecture, Theology and Music (Harvard University Press, Cambrdge, MA, 2001, paperback edition, 2004), 351 pp. 
Music in Western Civilization (Wadsworth-Schirmer, to appear 2006)The Essential Listening to Music (Cengage Learning-Schirmer), 2012, 288 pp.
Appointment:
Graduate faculty
Undergraduate faculty