Annette Jolles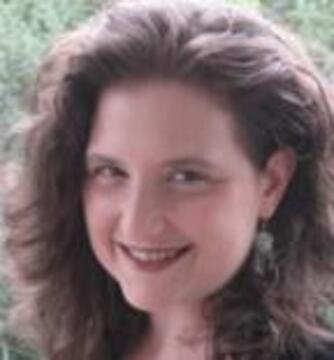 Address:
469 College St, New Haven, CT 06511-6609
Specializations: musical theatre performance
About: Annette Jolles has created a diverse body of work as a director, writer and producer for stage and television.  She has developed and directed numerous new works including the Off-Broadway and regional premieres of That Time of the Year, Little By Little, Wallenberg, Passion of the Hausfrau, The Jerusalem Syndrome, Suddenly Hope, Big Red Sun, and Stained Glass, as well as national tours of Keeping the Word and The Handshake.  Since 1992, she has been Resident Director/Choreographer for The Little Orchestra Society, staging their operas, concerts and acclaimed Lolli-Pops Series at Avery Fisher Hall, Lincoln Center and the Kaye Playhouse. Theatrical concert credits include the 92nd Street Y's Lyrics and Lyricists series, and New Voices Concerts at London's Southbank Centre and NY's Symphony Space, where she also staged their monumental Wall to Wall Sondheim tribute. She produced and directed Restoring Honor at the Lincoln Memorial, Restoring Courage in Jerusalem's Davidson Center, and Restoring Love at Cowboys Stadium in Dallas, TX, as well as their supporting events at the Kennedy Center, the Caesarea Amphitheatre and Jerusalem's Old Train Station. She also produced and directed a nationwide tour featuring Navy Seal Marcus Luttrell, the lone survivor of the historic Redwing mission in Afghanistan. Broadway producing credits include Looped starring Valerie Harper, Scottsboro Boys, (Tony nomination), and David Mamet's The Anarchist starring Patti LuPone and Debra Winger. Her extensive work in television has earned her three Emmy Awards as producer of the 9/11 Memorial from Ground Zero andproducer/writer for Mitzi Gaynor: Razzle Dazzle! (PBS), and multiple additional Emmy nominations. This season, Ms. Jolles directed two broadcasts for Live from Lincoln Center on PBS: Richard Tucker at 100: An Opera Celebration featuring some of opera's finest performers and the Metropolitan Opera Orchestra, and Patina Miller in Concert. Highlights of additional broadcasts: Holiday in Bryant Park and Broadway Under the Stars (CBS), Celebrate Israel Parade (WWOR/My9), Egypt Week Live (Discovery), Homecoming (ESPN), The Dr. Joy Browne Show (Discovery Health), This American Life Live 1 & 2, The Importance of Being Earnest (starring Brian Bedford), and Romeo and Juliet (starring Orlando Bloom) (movie theater simulcasts), and the NY Giants and NY Yankees Ticker Tape Parades. She teaches musical theater performance at Yale.