Joshua Rosenblum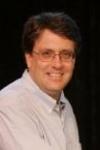 JOSHUA ROSENBLUM received his B.A. in music summa cum laude from Yale College and his M.M. in Piano Performance from the Yale School of Music.  He has been teaching Composing for Musical Theater as part of the Shen Curriculum in the Yale Department of Music since the inception of the program in 2006. 
 
Rosenblum composed the score to the cult hit musical Fermat's Last Tango, which had a critically acclaimed Off-Broadway production at the York Theatre Company in 2000, and spawned both CD and DVD recordings.  Other works for the theater include The Joy of Going Somewhere Definite (Atlantic Theater Company), Arabian Nights, Garbo and Me, and Einstein's Dreams, based on the best-selling novel by Alan Lightman. He is also the composer and creator of Bush Is Bad, the smash Off-Broadway musical revue, which Variety called "a sensation." Rosenblum is developing his newest musical, The Haunted Hotel, as part of the Signature Theater's American Musical Voices Project.
 
For the concert hall, Rosenblum has written pieces for trumpeter Philip Smith of the New York Philharmonic, flutist Kathleen Nester of the New Jersey Symphony, Mannes School of Music faculty trombonist Haim Avitsur, French hornist Eric Ruske, the Herrick Trio, and the ground-breaking string quartet Ethel, among many others. Recordings of his instrumental music includeImpetuosities—Music of Joshua Rosenblum, and Sundry Notes, both available from Albany Records.  Rosenblum has won awards from ASCAP and the Meet the Composer Foundation, and his music, including his prize-winning choral setting of Jabberwocky, is published by the Theodore Presser Co.
 
Also a conductor, Rosenblum has led the orchestras for thirteen Broadway and Off-Broadway shows.  He is also the founder and music director of the Pit Stop Players, a genre-defying chamber ensemble comprised of Broadway musicians.  Other conducting credits include guest appearances with the New Jersey Symphony Orchestra, the Brooklyn Philharmonic, and the American Repertory Ballet.   He has also conducted world premiere productions for the Metropolitan Opera Guild, the B.A.M. Next WaveFestival, Playwrights Horizons, and Lincoln Center Theater, as well as the soundtracks to six major motion pictures. Rosenblum is a regular pianist with the New York Pops and the City Center Encores! Orchestra.
 
As a music journalist, Rosenblum has contributed articles to Newsday and Stagebill, as well as over 500 CD and concert reviews for Opera News.  He lives in New York City with his wife, singer and author Joanne Lessner, and their two children, Julian and Phoebe.