Daniel Egan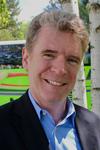 Lect Music Dept and Theater Studies
Address:
469 College St, New Haven, CT 06511-6609
Specializations: Musical Theater
About: Daniel Egan coordinates the Shen Curriculum for Musical Theater at Yale and teaches courses in the history of the American musical theater and the work of Stephen Sondheim.  As coordinator he has worked on course development, faculty development and connections to co- and extra-curricular theater offerings on campus and in the professional world.  He also shepherds the Fridays @ Five master class series, serves as a sophomore advisor, advises senior projects and serves on Yale's Ad Hoc Arts Advisory Committee.  Egan has guest lectured at Penn State, Lawrence University, U.C. Irvine, the Brearley School and the Atlanta Public Schools 2013 ArtsAPS Conference. He is also on the roster of speakers for the Metropolitan Opera's HD in the Schools program and has led sessions for their national conference in each of the last four years.  As a graduate student at Yale, Dan created the first seminar on the work of Stephen Sondheim and worked as music coordinator for the Yale Repertory Theater under Lloyd Richards. He is currently Academic Coordinator for Explore New York, an Elderhostel provider under the founding aegis of Hunter College, where he is also a frequent lecturer on opera, music and theater. As a performer, Egan has appeared in opera, theater, concert and recording venues in all periods and genres of music.  He has sung with the New York Philharmonic, New York City Ballet, Manhattan Theater Club, Mark Morris Dance Group, Musica Sacra, New York Virtuoso Singers and The Lambs Theater, among many others, in addition to a decade in the resident ensemble at New York City Opera. Egan participated in Grammy nominated recordings of Sweeney Todd with the New York Philharmonic and Patti Page's 50th Anniversary Concert at Carnegie Hall, as well as NYCO's Emmy-nominated Live From Lincoln Center performances of La boheme and Madama Butterfly. More recent credits include a studio recording of Rodgers & Hammerstein's 1947 Allegro, Saint-Saens/Nash Carnival of the Animals andStephen Sondheim's 80th Birthday Concert with the New York Philharmonic. B.M.summa cum laude, St. Olaf College, M.A. Eastman School of Music, MPhil., Yale.