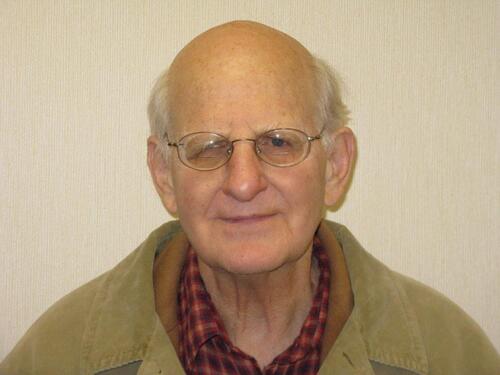 Robert P. Morgan passed away on November 17, 2021, after a career as a leading scholar and teacher of 19th- and 20th-century music. 
Morgan was raised in Nashville, Tennessee, and majored in music at Princeton University. He studied composition under Andrew Imbrie at the University of California at Berkeley, where he received an MA in 1958. After returning to Princeton for further study under Roger Sessions and Edward T. Cone, earning an MFA in 1960, he continued compositional work under a grant from the German government (1960-62). He received a PhD from Princeton in 1969 and taught at Temple University until 1978, when he was recruited to the University of Chicago. At Chicago he assumed the theory position vacated by Leonard B. Meyer, while simultaneously anchoring the program in 20th-century musicology. In 1987, at an institution famous for its rigorous training of PhD students in the humanities and social sciences, Morgan earned the university-wide Faculty Award for Excellence in Graduate Teaching. In 1989, he was appointed Professor of Music Theory in Yale University's Department of Music, where he served until his retirement in 2006, including terms as Director of Graduate Studies and as Chair. 
Morgan wrote or edited nine books, including a widely-used textbook, anthology, and book of source readings on the history of 20th-century music, all for W. W. Norton; a 2014 monograph on Heinrich Schenker; a coedited collection of essays on the music of Alban Berg; an edited collection of essays on music and society in the 20th century; and two edited collections of the writings of Edward T. Cone. His final book, published in 2015 by Routledge, was a collection selected from his extraordinary outpouring of articles, most from his Philadelphia and Chicago years. His writings ranged widely, encompassing the history of music theory (with a particular emphasis on Schenker and his predecessors); 19th-century music, including analytical articles on Beethoven, Chopin, Liszt, and Wagner; 20th-century music, with articles on Mahler, Ives, Berg, Varèse, Stockhausen, and Carter; and musical aesthetics, including richly interdisciplinary articles in Critical Inquiry and Modernism/Modernity. 
Arriving to maturity at a time of disciplinary fracture, Morgan played a pivotal role keeping the fields of historical musicology and music theory in dialogue, not only through his dual curatorship of both fields at Chicago, but also through his service on the Council of the American Musicological Society (1982-85) and the Executive Board of the Society for Music Theory (1985-87), of which he was a member since its founding. Morgan served on Program Committees of both societies and chaired the AMS program committee in 1988. Equally crucial, within the field of music theory, was his role in knitting together tonal and atonal studies by laying early groundwork for an analytical approach to avant-garde repertories of the 19th century through his theory of dissonant prolongation. In writings such as his article on the Prelude to Tristan und Isolde, he brought new and profound insight to music that many others had thought about and discussed.
As a teacher, along with leading undergraduate courses in both music history and music theory, Morgan supervised a large number of PhD students. His gift for helping students find their own scholarly voice is evident in the diverse topics they have pursued across musicology and music theory. With his students, as well as in his own writing, he emphasized clarity of expression, analytical precision, an accessible and engaging style, and the pursuit of an interesting and useful idea. His candid reactions, high standards, patient mentoring, and unwavering support won his students' loyalty and affection. In conversation, at dinner parties, and around the seminar table, he engaged his students as colleagues and friends, blending a warm Southern gentility with flashes of rapier-like wit.
He is survived by his wife Carole Montgomery Morgan, an active flutist with a focus on contemporary music, and a member of the music faculty at both Chicago and Yale.
Submitted by Joseph Auner, J. Peter Burkholder, and Richard Cohn