Gary Tomlinson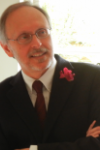 John Hay Whitney Professor of Music & the Humanities; Dir Whitney Humanities Ctr
Address:
53 Wall St, New Haven, CT 06511-8916
Gary Tomlinson is a musicologist and cultural theorist known for his interdisciplinary breadth. His teaching, lecturing, and scholarship have ranged across a diverse set of interests, including the history of opera, early-modern European musical thought and practice, the musical cultures of indigenous American societies, jazz and popular music, critical theory, and the philosophy of history. His latest book, A Million Years of Music: The Emergence of Human Modernity (Zone/MIT, 2015), takes the evolutionary coalescence of human musical capacities as the anchor point for an investigation into the formation of our modernity.
Tomlinson's earlier books include Monteverdi and the End of the Renaissance; Music in Renaissance Magic; Metaphysical Song: An Essay on Opera; The Singing of the New World: Indigenous Voice in the Era of European Contact; and Music and Historical Critique. He is the co-author, with Joseph Kerman, of the music appreciation textbook Listen, now in its eighth edition.
Tomlinson has garnered prizes from the American Musicological Society, ASCAP, the Modern Language Association, and the British Academy. He is a member of the American Academy of Arts and Sciences and the recipient of a Guggenheim Fellowship and a MacArthur Award. 
In October 2015 he will present the Alfred Hook Lecture for the National Conference of the Musicological Society of Australia and the Centenary Celebration of the Sydney Conservatorium of Music. 
Appointment:
Graduate faculty
Undergraduate faculty